Neutralization Studies
ViruSure can assist you in the development and assessment of the neutralization protocol to overcome this hurdle while ensuring compliance with GLP or GMP testing norms.
The Master and Working Virus Stock might replicate in or interfere with cell- and animal-based assays for adventitious agents. Therefore it may be required to either dilute or neutralize the virus stock with specific antibodies prior to inoculation.
Such antibodies are either available commercially or are established by immunizing animals like rabbits, sheep, goats or others. ViruSure offers the preparation of viral antigens for inoculation into an appropriate animal species (e.g. rabbits) in order generate neutralizing antibodies. We further provide the characterization of the resulting antiserum by Western Blot and the evaluation of neutralizing capacity using an in vitro or in vivo system.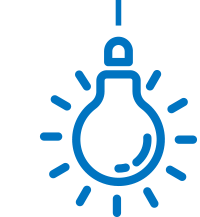 Obtaining a neutralizing anti-serum by immunization of animals can take several months. Not all approaches will be successful and will achieve 100% neutralization.
Did you know?
Let's Talk About
Your Neutralization Studies
Tell us about your inquiry and we'll be in touch.