GMP Lot Release (Bulk Harvest) Testing
During the production of your biologic drug substance for clinical or commercial supply, you need to rely on a trusted and experienced service partner to confirm your lot meets the release specifications. ViruSure has helped our clients release GMP batches in a timely fashion through our reliable lot release and bulk harvest testing services.
Our GMP lot release testing is GMP-compliant and follows our first-class Quality Management System.
What our Clients Say

TAM Cameron ,
AB Biotechnology Ltd. (uk)
Ab Biotechnology Ltd have partnered with ViruSure on numerous projects since 2013; their expertise in study design and implementation combined with a culture that promotes open communication has been instrumental to the success of our business over this time.

A Range of Available GMP Lot Release Tests
Sterility Testing is performed to detect the presence of microbiological contaminations and is carried out under aseptic conditions using the Direct Transfer method. An Evaluation of each sample matrix is required once in the course of a Method Suitability to demonstrate that the sample isn't bacteriostatic or fungistatic.
The sample is tested in two different broth to cover the detection of possible anaerobic bacteria as well as aerobic bacteria and fungi contaminations.
Mycoplasma by culture method
Mycoplasma Testing is traditionally performed as culture method combined with an indicator cell method to detect the presence of mycoplasma species but is now adays replaced by qPCR testing. The Culture method consist of culturing the sample on agar media directly, as well as inoculation of broth media with multiple subculture on agar media.
The indicator cell culture method is most common using Vero cells which are stained with a fluorescent dye to show possible contaminations. Mycoplasmastasis testing is performed at least once for each sample matrix to detect any presence of inhibitory substances which might affect the assay.
Mycoplasma by qPCR testing
The Mycoplasma qPCR assays are designed on the 16S rRNA gene and are performed according to the European and Japanese Pharmacopoeia. The Mycobacteria qPCR designed on the 16S rRNA gene and are performed according to the European Pharmacopoeia.
In vitro adventitious agent testing
The in vitro assay uses a selection of cell lines with a proven history in the detection of a wide range of potential virus contaminants. It is used both in the testing and characterization of recombinant cell banks, as well as in the testing of raw materials (e.g. bovine serum). Cell lines include Vero, MRC-5, HeLa and CHO. Cell lines include Vero, MRC-5, HeLa, and CHO.
TEM (3 consecutive batches)
TEM allows visualization of virus particles, particle size, morphology, and location. In bulk harvest is possible to use TEM for quantification of virus-like particles (VLPs). According to the European Guidelines for well characterized cell banks (like CHO) quantification of retrovirus is only required for the first three bulk harvest samples.
qPCR testing for common virus contaminants (e.g. MVM)
A range of qPCR tests for common virus contaminants are offered including Mice minute virus (MMV), Porcine circovirus (PCV1 and PCV2), Vesivirus 2117, and many others. A full list of available tests can be provided on request.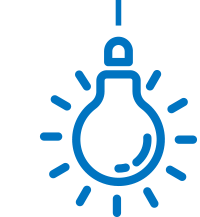 Certificate of Analysis for mycoplasma testing via qPCR are available in about 2-3 weeks compared to 8-10 weeks for the cell culture method due to the duration of the assay itself.
Did you know?
Let's Talk About
Your GMP Lot Release (Bulk Harvest) Testing
Tell us about your inquiry and we'll be in touch.