Disinfectants
The measurement of virus inactivation in a homogeneous suspension is not necessarily considered to represent conditions encountered in routine daily practice. It does however allow statements about the efficiency of the tested disinfectant to be made and makes possible a comparison of the effectiveness of different disinfectants under a defined set of conditions.
The selection of viruses is determined by the intended application area of the disinfectant. Viruses can be broadly separated into two groups, either enveloped (those containing a lipid bilayer surrounding the virus core) and non-enveloped (i.e. those containing no membrane, and where the genome is bound up in a protein shell). In general, non-enveloped viruses demonstrate a higher resistance to disinfection.
Disinfectant evaluation studies at ViruSure have been specifically designed to comply with the guidelines established by the DIN, RKI and DVV, and include all the necessary internal controls to allow full and transparent interpretation of the inactivation potential. A number of the model viruses are available for disinfection studies at ViruSure.
Virus Selection for Disinfectant Evaluation Studies
Target Viruses

Example Model Viruses

Genome

Size (nm)

Envelope

Viruses for use with disinfectants with limited spectrum of virucidal activity

Disinfectant effective only against enveloped viruses

Proxviruses

Vaccinia virus

dsDNA

200-400

Yes

Pestiviruses

Bovine viral diarrhoea virus

ssRNA

50-70

Yes

Viruses for use with disinfectants with virucidal activity

Disinfectants which additionally can also inactivate non-enveloped viruses

Andenoviruses

Andenovirus type 5

dsDNA

70-80

No

Polyomaviruses

Simian virus type 40

dsDNA

40-50

No

Picornaviruses

In anticipation of the WHO goal of polio virus eradication, the replacement of polio virus by HAV is accepted

Hepatitis A virus (Polio virus)

ssRNA

28-30

No

Parvovirusest

Porcine parvovirus

ssRNA

18-22

No
Please contact us for a tailored virus selection for your studies.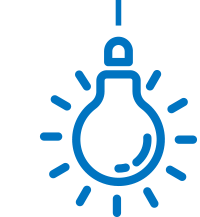 Not all disinfectants must be effective against both enveloped and non-enveloped viruses, and depending on the field of application, the model viruses against which the disinfectant should be tested are to be selected accordingly (see table).
Did you know?
Download our fact sheet to learn more.
Download
Let's Talk About
Your Disinfectants
Tell us about your inquiry and we'll be in touch.