Consultancy & Risk Assessments
Our risk assessments are based on the history of your cell/virus system, the raw materials used during production, the testing regimes, and the ability of your downstream process to remove and inactivate potential contaminants.
When pathogen safety issues arise in your product application, process design, or ongoing manufacturing, support and expert advice is often required. Therefore, we also offer consultation services for any questions around pathogen safety of your product or your manufacturing process.
Virus safety has always been a challenging field from a regulatory perspective. Designing the most cost-effective strategy requires the thought, experience, and planning that ViruSure can offer.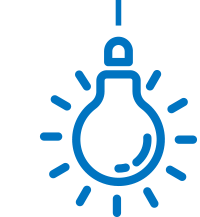 Andy Bailey is regularly invited as virus safety specialist for talks at several regulatory agencies such as UK MHRA, German PEI, French AFFSAPS, US FDA and EMA.
Did you know?
To schedule a meeting with a ViruSure expert
to discuss risk assessment, please click below.