Quality Management System
Quality is no Coincidence!
Quality must be contemplated from the beginning of the study design to the completion of the final report. It was with this goal that our state-of-the-art, risk-based Quality System was designed, which covers not only the legal aspects of GMP, GLP, and EHS, but also components of ISO 9001 in order to ensure a strong focus on customer service and communication.
We commit and ensure that from preparation of the contract through to completion of the audited final report and beyond, all work will be performed to the highest quality.
Our QA group is actively involved in all aspects of the company. Clients are welcome to inspect our laboratory space and quality systems, which have continually received excellent feedback from our customers and the regulatory authorities.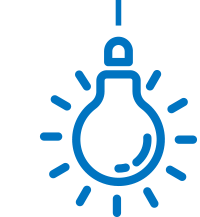 ViruSure is GMP and GLP certified by the Austrian AGES for both in vitro and in vivo based studies as well as for molecular work and GMP storage.
Did you know?
The established quality system includes the following aspects:
GMP/GLP compliant facilities and systems (for copies of our certificates click here)
Documented training of staff
Regular internal inspections by QA experts
Traceable and secure receipt, storage and analysis of test articles
Use of controlled and traceable materials
Validated and robust assays
Calibrated and qualified equipment and instrumentation
System, equipment, and analytical SOPs
QA audited Study Plans and Final Reports
Change Control Procedures
Stringent Non-Conformance Procedures
Archiving of all documents for a minimum of ten years
QP release of our test results (requirement by Austrian law)
What our Clients Say

Junho Park ,
QA Manager, PanGen Biotech Inc. (South Korea)
We've worked on three Virus clearance projects with ViruSure. In the process of preparing documents and performing these projects, I was very impressed with how they do their best like their own projects, and how QA evaluates the VCS execution process when I visited ViruSure twice. I think ViruSure has very good GLP compliance status, and I am very satisfied with the responses and results for all projects I have undertaken. Perhaps I will also carry out next project through ViruSure if there is a chance. I would like to express my gratitude for this opportunity. Thank you all of ViruSure staff.