In Vivo Tumorigenicity & Oncogenicity Studies

Tumorigenicity Testing
Tumorigenicity is defined the property of a cell to form tumors when inoculated into an immunosuppressed animal model.
Tumorigenicity testing is required by FDA, WHO and EU guidelines for vaccine cell substrates used for the manufacture of human vaccine products. Generally, test cells and tumor cells as positive control are administered subcutaneously into immunosuppressed nude mice.
The number of animals developing tumors are compared with a positive control reference cell line such as HeLa.
Cell lines demonstrated to be tumorigenic may require additional characterization via oncogenicity studies.
Oncogenicity Testing
Oncogenicity testing is required whenever test cells are tumorigenic in an immunosuppressed animal model. This study will check if lysate of test cells or extracted DNA of the test cell can form tumors in the nude mice system.
If a vaccine is manufactured in a cell substrate that has a tumorigenic phenotype, this cell line might carry a higher theoretical risk of containing oncogenes or oncogenic viruses.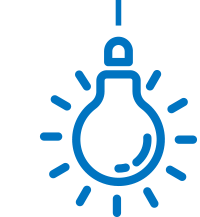 Due to tumorigenic potential of host cell DNA, WHO and US FDA guidelines recommend that 10 ng/dose and 200 base pairs be the limits of content and size of residual DNA in the final product dose.
Did you know?
Let's Talk About Your In Vivo Tumorigenicity & Oncogenicity Studies
Tell us about your inquiry and we'll be in touch.