GMP Cell & Virus Banking
ViruSure can assist you in the production of Master Cell Banks (MCB) or Master Virus Seeds (MVS) as well as Working Cell Banks (WCB) or Working Virus Seeds (WVS). Following the establishment of the cell or virus bank, ViruSure will support you with full characterization to confirm the identity, purity and genetic stability of the cell or virus banks.
The creation of a regulatory-compliant cell bank is an essential component in the production of well-characterized biopharmaceutical products. The use of GMP cell and virus banks provides opportunity to detect and identify – and thereby exclude – possible contaminations with adventitious agents such as viruses, bacteria and mycoplasma prior to their use in manufacture.
By establishing a Master and Working cell bank, the manufacturer can ensure that a uniform population of cells is preserved and used as starting material for each manufacturing campaign.
End of Production Cell Bank (EPCB) also called Extended Cell Bank (ECB) or Cells at the limit of in vitro cell age (CAL) are generated from the MCB or WCB and correspond to cells at or beyond the maximum population doubling level used for production. These banks are just laid down for final characterization for adventitious agents and for genetic stability testing to ensure your production system is stable, robust and free of any contaminants.

Research Cell Bank (RCB)

MCB derived from RCB clone

WCB prepared from a single vial of MCB

WCB sample used to initiate GMP manufacture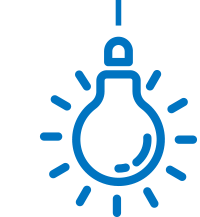 ICH Q5D is the key guideline describing the two-tiered system of establishing a MCB and WCB as starting point for biologics production.
Did you know?
Let's Talk About
Your GMP Cell & Virus Banking
Tell us about your inquiry and we'll be in touch.